OUTSOURCED IT DEPT. PROVIDING MANAGED SOLUTIONS!
Serving Cincinnati Residents and SMB's for 20+ years!
Professional Solutions for you and your business….
Serving the Cincinnati area for more than 20 years, Cincinnati PC Solutions began its venture into small business and residential clients to get the most out of their technological investments. Ever since, Cincinnati PC Solutions has grown with the industry and is using cutting edge technology to ensure their business clients stay ahead of their competition with the most cost effective professional tools to increase productivity and decrease spending.
Cincinnati PC Solutions has a professional team with a combined 60 years of experience in the information technology industry. From our systems engineers to our on-site technical representatives; our partners and team can effectively and efficiently manage all IT needs for small to medium sized businesses. We assess, develop and implement your information backbone so you can focus on your business.
What CincyPCS has to offer its business clients:
Partnerships with tech providers to manage your infrastructure and give you the tools to crush the competition
We provide you with a team of experienced professionals to ensure your data is secure and you're able to conduct QoS that exceeds your clients expectations
24/7 support with our managed solutions to keep our team notified of any issues before you are aware
Whether you have your own in-house IT Department or you cannot justify the cost for having someone full-time to manage your technological needs, Cincinnati PC Solutions has the team and the tools to increase your productivity and cut costs.
CINCYPCS | PC REPAIR / UPGRADES / SALES
We support both residential and commercial clients to make sure that they make the best cost effective decision by offering them our solutions.
CINCYMSP | CORE engineering and maintenance
We design your infrastructure from the ground up starting with your Edge Device and get you to our standard operations. Then we keep the machine moving.
CincyWEB | WEB HOSTING AND DOMAIN MANAGEMENT
Website design and implementation. Domain setup w/ Exchange integration. Truly a part of your team!
JAY R GATES
OWNER-OPERATOR
Jay started the business more than 20 years ago and has built relationships that still hold strong to this day. Jay takes pride in building strong business relationships with clients and always has their best interest in mind when approaching their issues.
JOSEPH SUNDERMAN
IT / OPERATIONS MANAGER
Joseph brings his Enterprise Level experience to the SMB work space. He has a passion to place high quality technology and practices at client locations at an affordable rate that provides the best in security and business continuity.
ALAN BOONE
LEAD TECH
Alan is our senior technician here at CincyPCS and is very knowledgeable and resourceful. His ability to take a holistic approach to resolve issues at the uppermost cost effective solution possible makes him an asset to our operation.
Sarah McClintock
Administrative Director
Sarah is our newest member to the CincyPCS Family. She brings her organizational skills and documentation capabilities to help provide clients with the information to get the most out of their services.
TRUSTED & LOVED BY OVER 2500+ CLIENTS
WHAT'S

EVERYONE SAYING?
We work hard to make sure we resolve your issues and provide you with the solution need for your big | idea | project | business | venture! When we complete the task you put in front of us we love to hear your feedback. Nothing better than knowing our team is putting the right solution together for your needs…..!
We were growing faster than we had ever dreamed and needed our offices setup right away. Cincinnati PC Solutions sat with me and learned our operation as if they were on our payroll getting us exactly what we needed. They kept me informed throughout the whole process. We continue to grow and CincyPCS grows with us. They truly are our IT Department!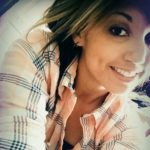 MYRIAH MUNDY
CEO & Founder of STELLAR INITIATIVE