CINCINNATI PC SOLUTIONS
for YOU and YOUR BUSINESS
(513) 871-3600
CincyPCS SERVICES
Here at CincyPCS we host a wide range of products and services to better serve you and your business. Just need one workstation fixed and want to bring it into our location on Red Bank Expressway; we will get you in and out quickly with quality service. Need to have a tailored solution for your entire organization; we will sit with you and plan a service agreement to provide you with the business continuity that you need to succeed in today's market.
Making IT work for you....
CincyPCS Business Professional
Technology. IT drives businesses forward and those who lack in the tech world are holding back their potential. Knowing how to design, maintain, and support your infrastructure is challenging and having one person or a small team to handle day-to-day operations, network security, and provide helpdesk functionality is something most SMB's cannot afford.
CincyPCS seen this challenge as an opportunity and teamed up with leading technological partners to provide its Business Professional Services.
We were sold on the services because we wanted the best for our clients. When confronted with compliance and security testing we were nervous but CincyPCS had already provided the neccessary tools to keep us where we needed to be. That kind of detail is the value we weren't expecting but proud to have partnered with.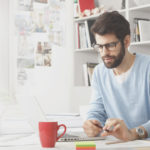 Jason Hights
Director of Technology
DATA BACKUP VAULT
Your companies data is extremely valuable. We make sure we put the most cost effective and affordable solution in place for your operation. We do not cut corners; we securely make sure in case of failure we have your systems back up and operational in optimal time. 
DISASTER RECOVERY
When you partner with CincyPCS you take us on as an extension of your business. We benefit along with your businesses success so when your systems are affecting your production it affects us. We put together a contingency plan to make sure you are able to maintain operations until we have systems online.
WE ARE YOUR IT DEPARTMENT
When you partner with CincyPCS to manage your technology you are adding to your internal team. We will work hard to make sure you succeed because when you are successful; we are successful.
24x7 TECHNICAL HELPDESK
Our team of certified professionals will help increase your productivity by responding quickly to issues when using our helpdesk. Our average resolution time is within 15 minutes and usually can be done via email. And when an issue calls for a technician to be on-site we only support Cincinnati so we have the best response times.
REMOTE MONITORING
CincyPCS RMM Services are key to you and our operation. We have SMB's with a full time IT Team that uses our platform to manage their whole infrastructure. We custom tailor your business needs and provide you with a simple affordable monthly service agreement that will give you the helpdesk, ticketing system for issues, remote monitoring that you have access to, and full control over your business. Need to have a set amount of hours for that hands on approach? We have you covered!
INFRASTRUCTURE DESIGN
IT has changed and by now everyone is familiar with the term of "Cloud" but not everyone understands it or how it can better your core operation. We build your clients' IT Backbone from the ground up using on-premise, cloud, and hybrid solutions. Our team of certified professionals will design your network, services, and presence to have a fully optimal integrated streamlined infrastructure.
CINCYPCS BUSINESS PROFESSIONAL
$250 month
One Server w/ Cloud Backups
SAMPLE BPSA PLAN:
//Server//Helpdesk//500GB Backups//Security//Monitoring
CINCYPCS BUSINESS PROFESSIONAL
$2500 month
One Server w/ Cloud Backups
SAMPLE BPSA PLAN://4 Server//25 Workstations//7TB BAckups//Security//Monitoring
BUILD
When implementing our services we take the time out to learn your business to provide you with the best solution. We build your infrastructure to our standards using our products and services allowing you to focus on your bottom-line.
MAINTAIN
Once we have your infrastructure operational we build a business continuity plan and services to maintain your investment. Our partners and team have the latest technological tools to keep your business secure and operational.
SUPPORT
When things take a turn for the worst we have you covered with our technical helpdesk of IT Professionals. We prepare for the worst to make sure you remain operational until the issues are resolved with detailed disaster recovery plans to ensure your business continuity.