WHY CincyPCS IS YOUR TRUSTED IT ADVISER
Become more cost effective and manage time more efficiently by hiring CincyPCS as your virtual IT Department. Our solutions are tailored to SMB's in the Cincinnati area providing you with modern technological advancements that allow your business to grow and succeed. Your business can use virtualization and cloud services to provide you with the ability to work from anywhere securely. We have the tools and team to give you the competitive cutting edge. Learn how we can be part of your team and how we can help you meet your goals.
Network Security
SECaaS w/ Cisco Meraki is the backbone to your teams productivity and network that your devices reside on. Providing your team with the ability to work anywhere with access to their software and data over a secured VPN.
System Management
CincyPCS offers both hosted and on-premise solutions using industry leading hardware and software. We monitor and manage all of your core systems to ensure they are available and optimal at all times.
CincyPCS Helpdesk
When faced with production impacting issues our team of IT Professionals are available to assist you with your issues. The helpdesk is accessible by phone and email (513) 871-3600   /    support@cincypcs.com
CincyPCS Business Professional
OUR SERVICES INCLUDE ALL THINGS IT ______________________________________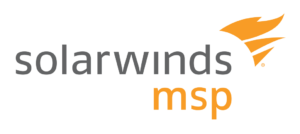 PRODUCTS AND SERVICES OFFERED AS PART OF THE
CincyPCS BUSINESS PROFESSIONAL SERVICE AGREEMENT
WORKSTATION
End user environments are the most important piece to the end-user. They need the tools to work at the office, in the field, or at your client locations with access to all of their data and tools. We make sure that systems are readily available regardless of location.
Remote monitoring
Monitoring your core assets from mobile devices to server hosts to make sure they are available and accessible is crucial. We make sure the metrics to have your systems optimal are being met. When our industry leading RMM software notifies us of an abnormality we are making sure it is crucial for us to investigate. We like knowing there is a potential problem before it becomes a problem.
Proactive vs. Reactive
Even though we work hard to monitor your systems for potential threats and issues; you still need on-site support for when things can't be corrected remotely. We provide on-site support for discounted rates for our subscribers. Our SLA's are competitive to ensure you get the support you need when you need it.
SECURITY AS A SERVICE
No anti-virus software is 100% able to block all threats. Cyber attacks are aimed at SMB's now more than ever and simple anti-virus software isn't enough. CincyPCS uses enterprise level security software and scans endpoints daily to protect your data. Users have VPN access to their networks when off-site and being required to also use our SECaaS Firewall keeps all of our client's at the highest level of defense possible.
QUARTERLY BUSINESS ASSESSMENT
It is important that you receive the results that show our value to your business. We meet with our clients quarterly to ensure we are meeting demand and that we are transparent in our reporting. We want to keep up with your fast paced changing business to ensure we are always looking for ways to save both time and money.
HELPDESK SUPPORT
All of our services comes with helpdesk support as part of the service agreement. When you call in with an issue you can rest assured that we are not timing calls and billing additional fees for remote support. Your whole team has access to dedicated outlets to get help whenever/wherever.
Protected Devices

Desktops
Mobile
Tablets
Laptops
Servers
Network